The LCL continues to advocate and litigate for migrants' rights, and abolishment of the containment policy in existence in Lesvos since the EU-Turkey Statement of 2016, which has resulted in inhuman and degrading treatment in the camps on the island, and effective detention in "hotspot" camps. Through advocacy and representation of people unjustly trapped on Lesvos, we have advocated for freedom of movement, the right to health, and the right to seek asylum – all of which have eroded through the implementation of EU's hotspot approach to migration management.
See our latest reports below: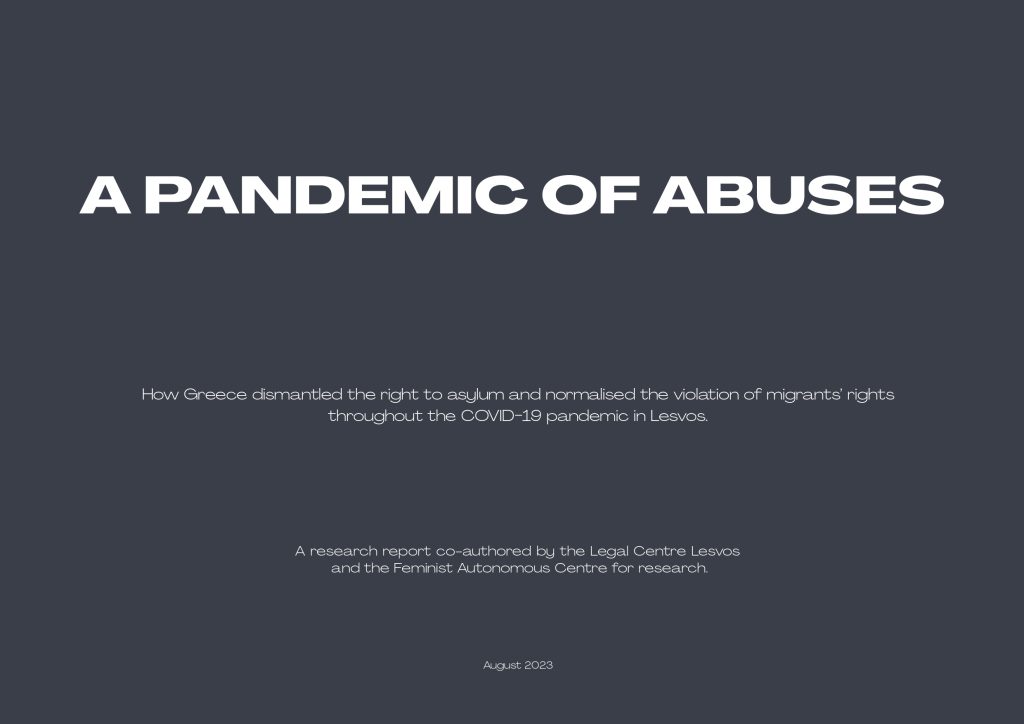 August 2023 Report by the Legal Centre Lesvos and the Feminist Autonomous Centre for research documents how Greece dismantled the right to asylum and normalised the violation of migrants' rights throughout the COVID-19 pandemic in Lesvos.
[Please be patient, this site is under construction.]