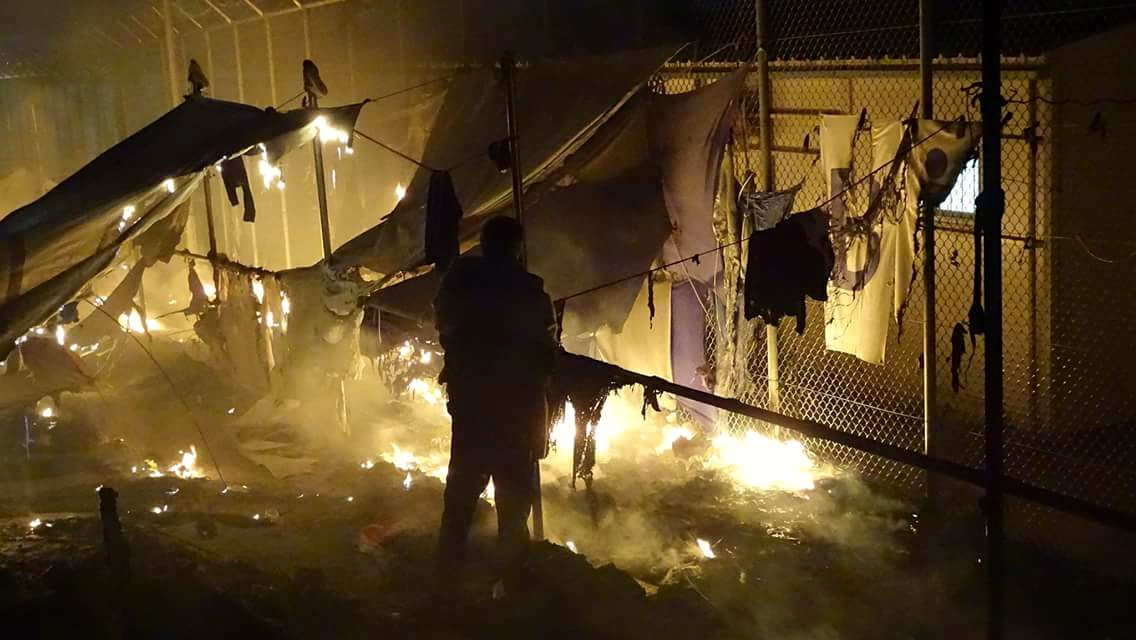 Lesvos, 26 November 2016 – On Thursday 24 November, a 66-year old woman and a 6-year old child were killed when a tent caught fire in Reception and Identification Centre in Moria. Two other people, including a child, were seriously injured.
This is in addition to the 4,655 (https://missingmigrants.iom.int) recorded deaths of asylum seekers entering Europe since the beginning of 2016.
These most recent deaths were foreseeable and preventable and arise as a consequence of the EU and Greece's refusal to fulfil its responsibilities under International and European law to protect the Human Rights of all those in Europe, including the Right to Life under Article 2 of the ECHR and the provision of reception conditions that ensure an adequate standard of living and protect the physical and mental health of asylum seekers (Article 17 of the Recast Reception Conditions Directive 2013/33/EU).
Since 20 March 2016, date of entry into force of the EU-Turkey statement, Greece has turned from a place of transit to a place of detention. Women, children, families, single men, victims of torture, war, and persecutions are living in camps whose conditions are inhumane and degrading.
We, Lesvos Legal Centre, reiterate the recommendations we made following the Moria fire in September of this year and additionally call for:
AN INVESTIGATION INTO THE CAUSES OF THE FIRE BE MADE AND THOSE WITHIN THE GREEK AUTHORITIES AND THE EU RESPONSIBLE FOR MAINTAINING SECURITY IN THE CAMP BE HELD ACCOUNTABLE

THE EU AND GREEK AUTHORITIES TO ENSURE THE SAFETY AND SECURITY OF THOSE SEEKING ASYLUM IN GREECE GENERALLY, AND THOSE IN THE MORIA CAMP SPECIFICALLY

THAT CONDITIONS IN CAMPS BE RAISED TO THE STANDARDS REQUIRED BY INTERNATIONAL LAW

THAT APPLICANTS FOR INTERNATIONAL PROTECTION HAVE THEIR APPLICATIONS REGISTERED WITHIN A MAXIMUM OF 10 DAYS, AS STATED IN THE PROCEDURES DIRECTIVE, THEREBY ALLOWING REFUGEES IN GREECE TO EXERCISE THEIR RIGHTS AS ASYLUM SEEKERS AND REDUCING THE AMOUNT OF PEOPLE CONFINED IN INHUMAN AND DEGRADING CONDITIONS
---
Photo credit: Lifeguard Hellas Save & Rescue Volunteer Team